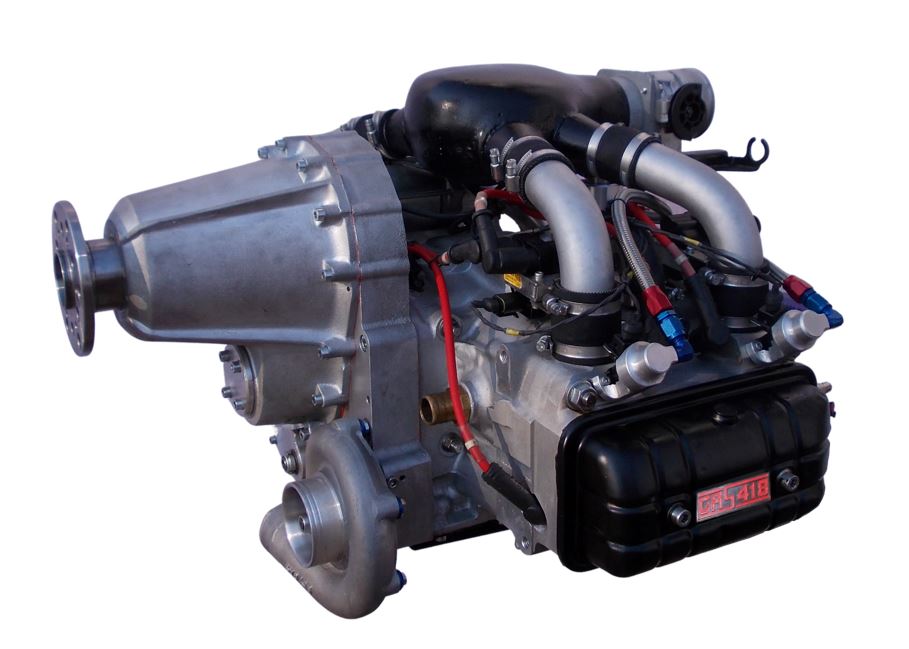 High specific power UAV engine for middle to high altitude applications
KEY FEATURES
Two engine versions are available to meet the widest range of installation requirements. Both horizontal and vertical axis installation are possible.
The GAS418S has a very compact size. It is thus to fit it into very small fuselages, helping to keep the overall weight low. Specific power is very high, going up to 2.31 hp/kg in the horizontal version. Peak power at sea level is 180hp @5800RPM.
The GAS418S relies on a single stage centrifugal supercharger, which is driven mechanically to increase its performance at high altitude.
Medium-high altitude performance of the mechanical supercharger are better than the turbocharger ones. The lower air density modifies the expansion ratio of the turbine, limiting the overall boosting capability due to anticipated turbine over speed.
Fuel injection and ignition are completely electronic and ECU controlled, making the engine run at its best under a wide range of ambient conditions.
All parts used inside the engine are manufactured in Italy or in countries of the European Union. The engine is completely designed and assembled in house at Flygas, based in the Italian motor valley.
GAS418S engine runs with the standard 98 octane number automotive gasoline.
---
Diagrams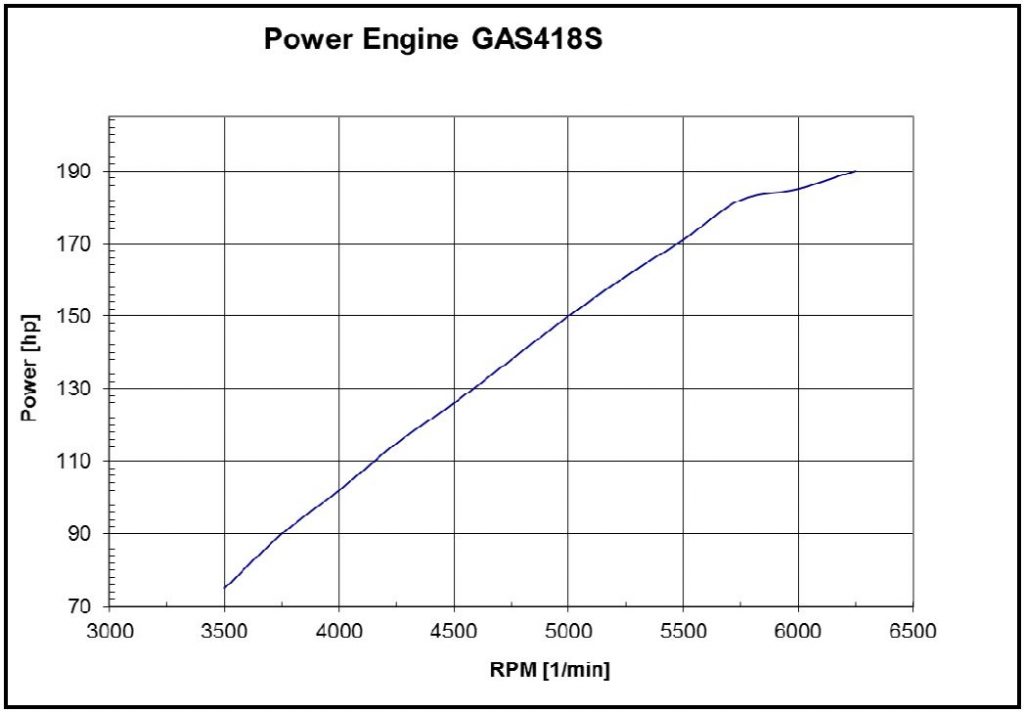 ---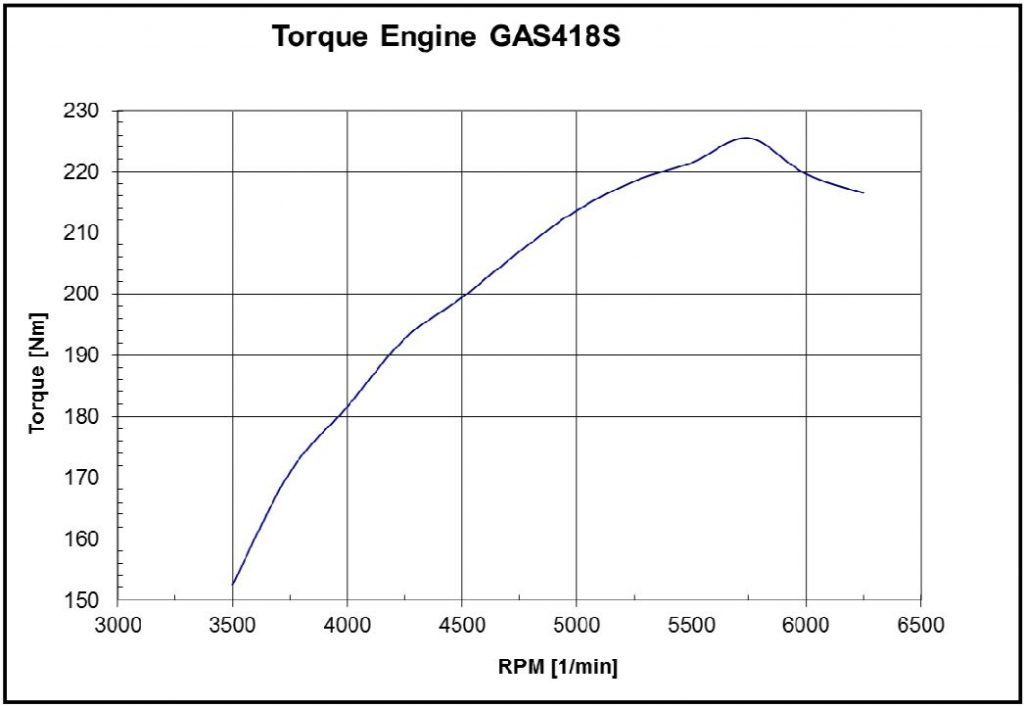 ---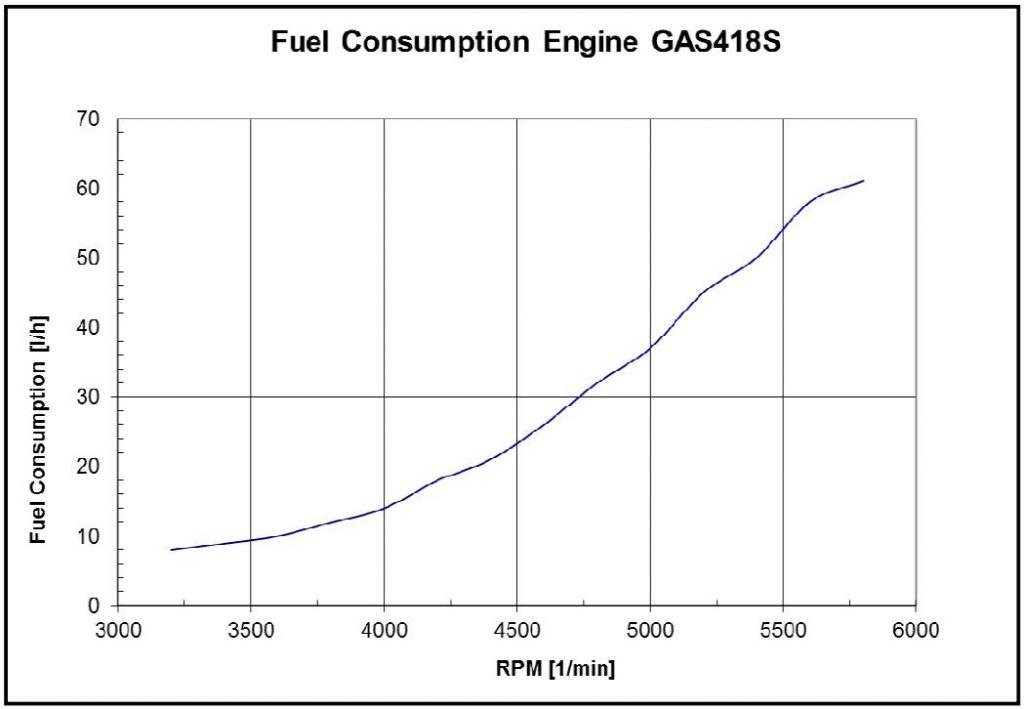 ---
GAS418S Brochure (PDF downloadable)