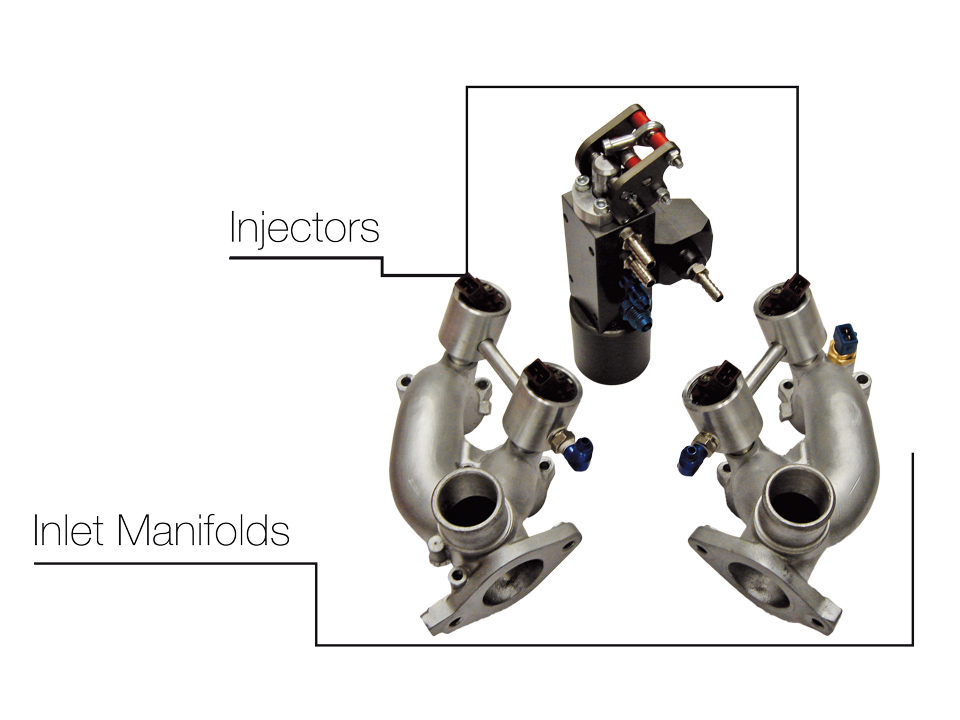 REDUNDANT ELECTRONIC FUEL INJECTION FOR ROTAX® 912-914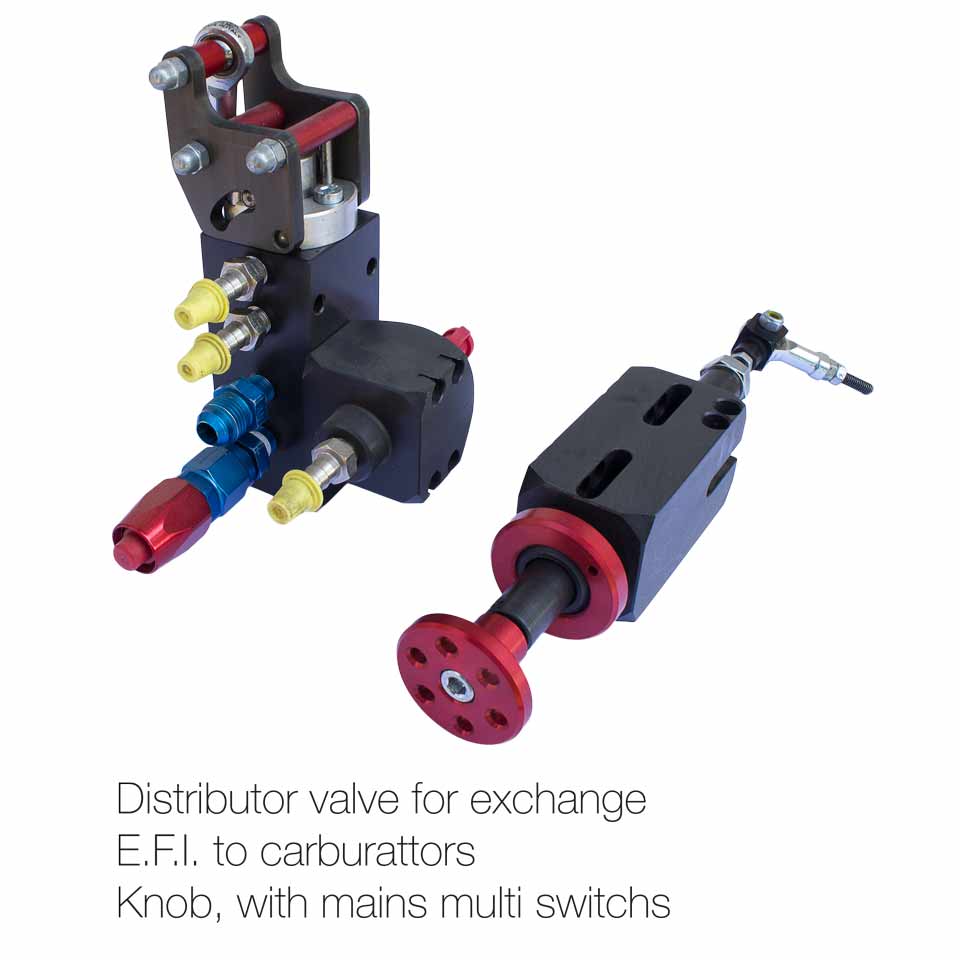 Note: in the latest version of our KIT the distributor valve is no longer needed, thus making the KIT simpler and reducing the total weight…
We are pleased to present the FLYGAS PATENTED KIT , ideal solution for boosting the ROTAX engine of the ULM ultra light airplanes offering electronic injection system as to improve engine capabilities and to reduce operational costs.
This system has been specially designed and calibrated and is complete with all accessories needed for assembly. FLYGAS PATENTED KIT is the result of intense research and precision drawings and calculations.
Info
FLYGAS PATENTED KIT is the result of intense research and precision drawings and calculations. We apply electronic injection as parallel fuel feeding system to the carburettor. The electronic control unit, the pipes, valves, and air intakes undergo efficiency tests and destructive tests to check their performance and reliability.
The kit is customized according to the specific characteristics and needs of the ULM engine and air intake, and is completely calibrated for dosage of the air-fuel mixture under all power delivery conditions.
Price competitive and reliable solution to boost performances and reduce costs!
FLYGAS supplies a product that responds perfectly to the needs of the most demanding customer.
ADVANTAGES OF THE FLYGAS PATENTED SYSTEM:
The electronic fuel injection system activated by the FLYGAS PATENTED KIT stands as a parallel unit to the carburetor.
1. For the first time you can have a double fuel injection system electronic fuel injection and carburetor, so will be possible to change in each time, from one system to the other.
2. in any unlikely case of emergency landing you can exchange from electronic fuel injection to the carburetor system and by this simple operation you automatically discharge the high pressure of 3 bar (45 Psi) to the low pressure state as available in the carburetor, i.e. 0.3 Bar (4.5 Psi)
3. No ice forming in the intake manifold.
4. The Stoichiometric ratio will always be the best for the current atmospheric condition and altitude.
5. Absence of vibration regardless of the difference in the opening of carburetor.
6. Possibility of continuing to fly (to 50% of power) even in the case of breakage of a wire command of a carburetor.
7. Equally used cylinders independently from each other. (Currently, especially in supercharged engines, you find the carburetion mostly happens in the thinner cylinder.)
8. Prevention of detonation that it is always possible in the supercharged engine whenever stoichiometric ratio became lean.
*Possibility to supply fully redundant E.F.I. without carburattors.
The kit in details, is made by 13 components:
Advanced electronic control unit
Cabling
4 injectors
distributor valve
a manual actuator type Swico integrated with an absolute pressure sensor "MAP"
a fuel pressure regulator
2 intake manifolds, pipes and fittings "Aeroquipe" aircraft
a petrol pump 3 bar
Available as optionals:
Swico double redundant
Potentiometer in the cabin to change the fuel mixture
Lambda probe
Throttle position sensor "TPS"
Probes "k" to see exhaust temperatures.
Data dashboard for monitoring and remote data
Remote Check-up service kit
---
Gallery: Fly-Safe Kit
---
Video: Fly-Safe on test bench
---
Press release: Aviazione Sportiva – January 2009
---
Documentation: Installation & Maintenance Manual