MECHANICAL GASOLINE FUEL PUMP FOR ROTAX® 914 TURBO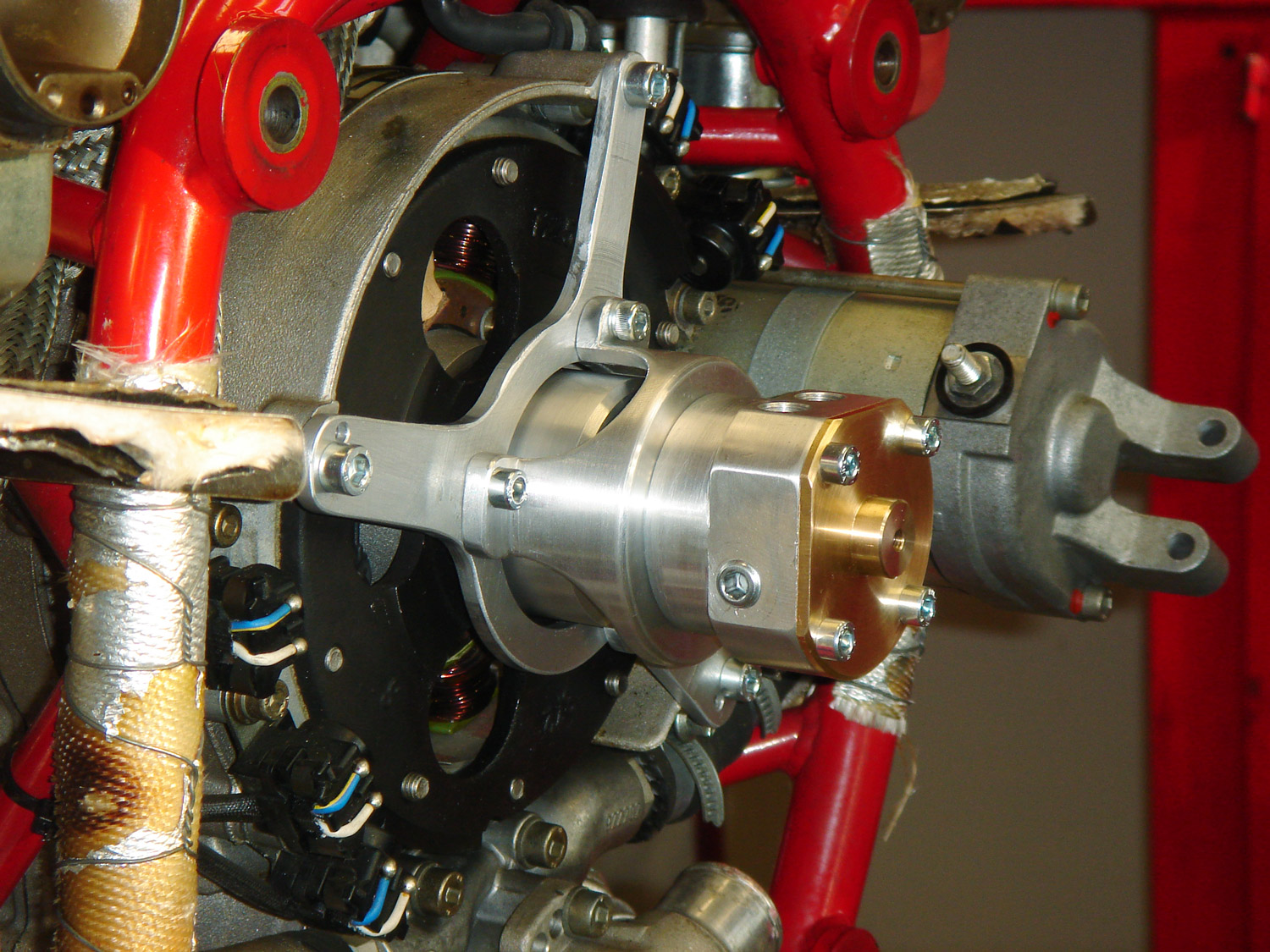 Flygas produce Mechanical Fuel Pumps from many years, and from now will be available at all the Rotax 914 turbocharged or 912Ul-ULS Supercharged, instead at the electrical Pierburg 1 bar pump.
Easy and reliable installation on your Rotax 914 flywheel without modify request so simple installation, this fuel pump it's supplied with all parts necessary included installation booklet with picture step by step.
After installed, it will can supply gasoline at 1bar of pressure (until 3bar in a case of E.F.I. installed)
This full parts ready to install Fuel Pump is lightweight (only 680Grams, just basically same weight of electrical Pierburg Fuel Pump included wires and switch.)
Technical Detail:
Total weight installed 680 grams (about one mechanical fuel pump)
Maximum pressure reached 14Bar
Maximum continuative pressure 3Bar
Maximum Speed 7000 RPM
Maximum draft depth is 900mm
Pressure regulator of fuel, is required on the plan
Flow of gasoline in function of RPM and Pressure
Data Sheet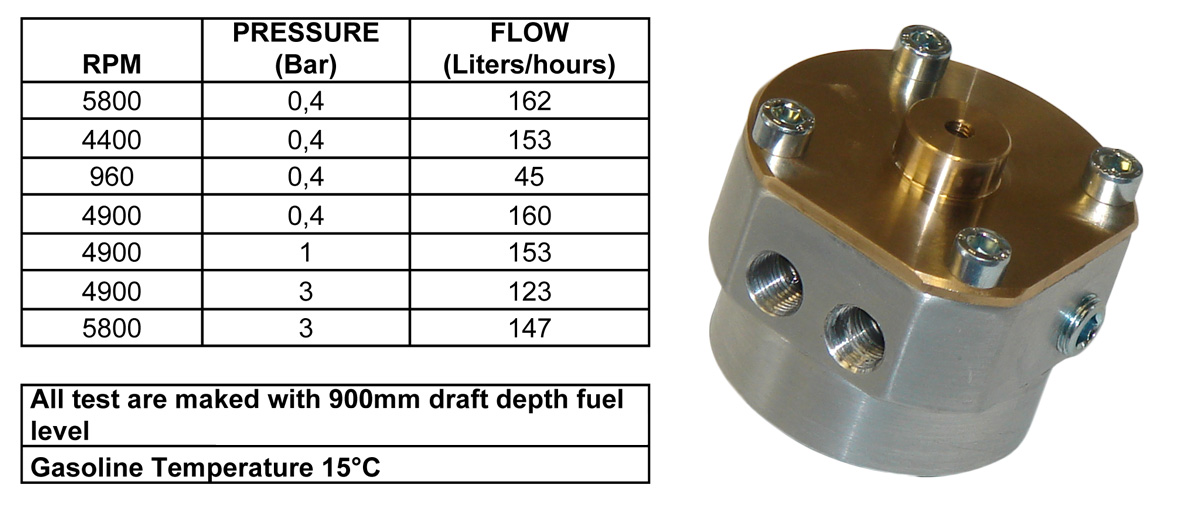 Advantages:
Fuel flow independent of 12 volts
Much reliability
Electrical power save
Fired safety
Fuel plant more easy/cleared
The first advantage that you should replace one of your two electric fuel pump with this flygas mechanic is being no longer dependent on the 12 volt voltage as this electronic rectifier would be broken, in just a few minutes the voltage would drop and the pump would stop working (depending on the size and state of your battery).
More Reliability: All electric pumps have very little driving torque, so if it runs too small in dirt, it would be stopped. To avoid this, all electric pumps are equipped with a very low input filter, fine mesh with a small surface. This filter CAN'T TO BE EXCHANGEABLE, AND IN ANY CASE create in some conditions, the bubbles of air inside of gasoline sucked because gasoline is in depression; These inevitable bubbles contribute to deterioration of the pump. With our mechanical pump the torque is very high, so it will never lock, so it will not be a fine mesh filter in the input. In the case of polluted, dirty gas (which, of course, to avoid), the pump may eventually deteriorate, the maximum flow rate and maximum pressure will drop over time, but you will notice the varying pressure values. It should be said that we have, in this regard, done a pump that brings more than 160lt per hour, and is born to created 14Bar of pressure! ;against the current Pierburg electric that brings 100lt / h (hence wide margin of deterioration over time).
Electrical power saving for Other Services: Let's remember that an electric pump absorbs almost 6 amphs, and there are two transformations of power from mechanics to electrical, and again from electrical to mechanical again.
Greater cleaning of the plant, a switch and wires less, less pipes passing through the engine in hot areas that means less risk of "vapour-lock".
Increased fire safety: If engine is "0" rpm the flow are "0"Liters! And also, located behind the flywheel, it is located in a protected area.
Finally, we want remember you, All aviation and racing engines have always used and used today , mechanical fuel pumps.
Components of the kit:
Mechanical Fuel Pump completed Assembled and tested
All bracket necessary with screw, pin, extc.
Joint Transmission Driver
---
Documentation: Installation & Maintenance Manual